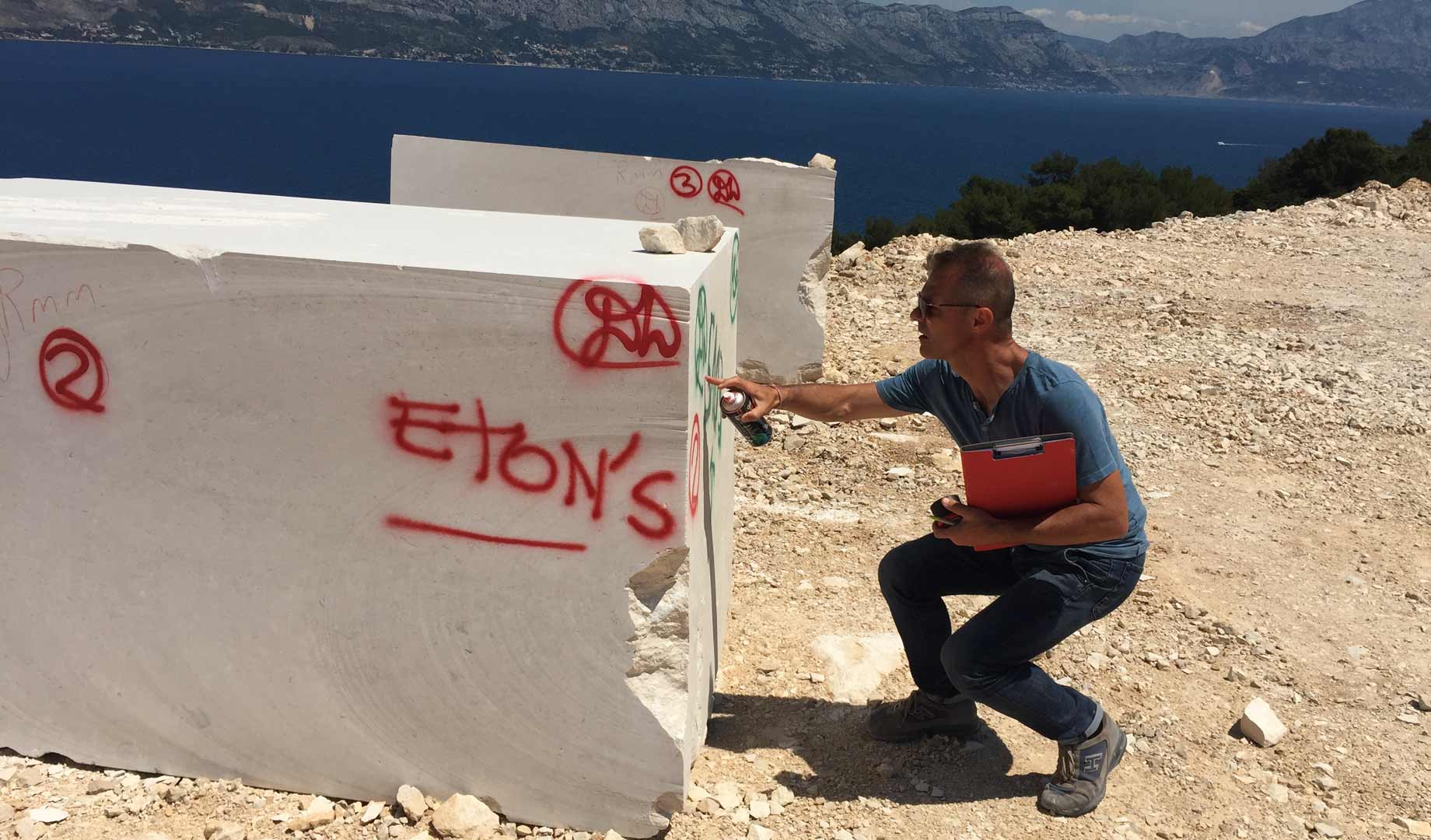 Eton's is a special, experienced and reliable partner, able to support its customers in the search and purchase of high quality Italian and international natural stone, to find the perfect balance between quality, cost, aestetics and result.
Our long standing experience has allowed us to build an International Network of extraction quarries , increasing our presence on the most demanding international markets: United Kingdom, India, Asia, Middle East, Northern Africa, North and South America and Australia.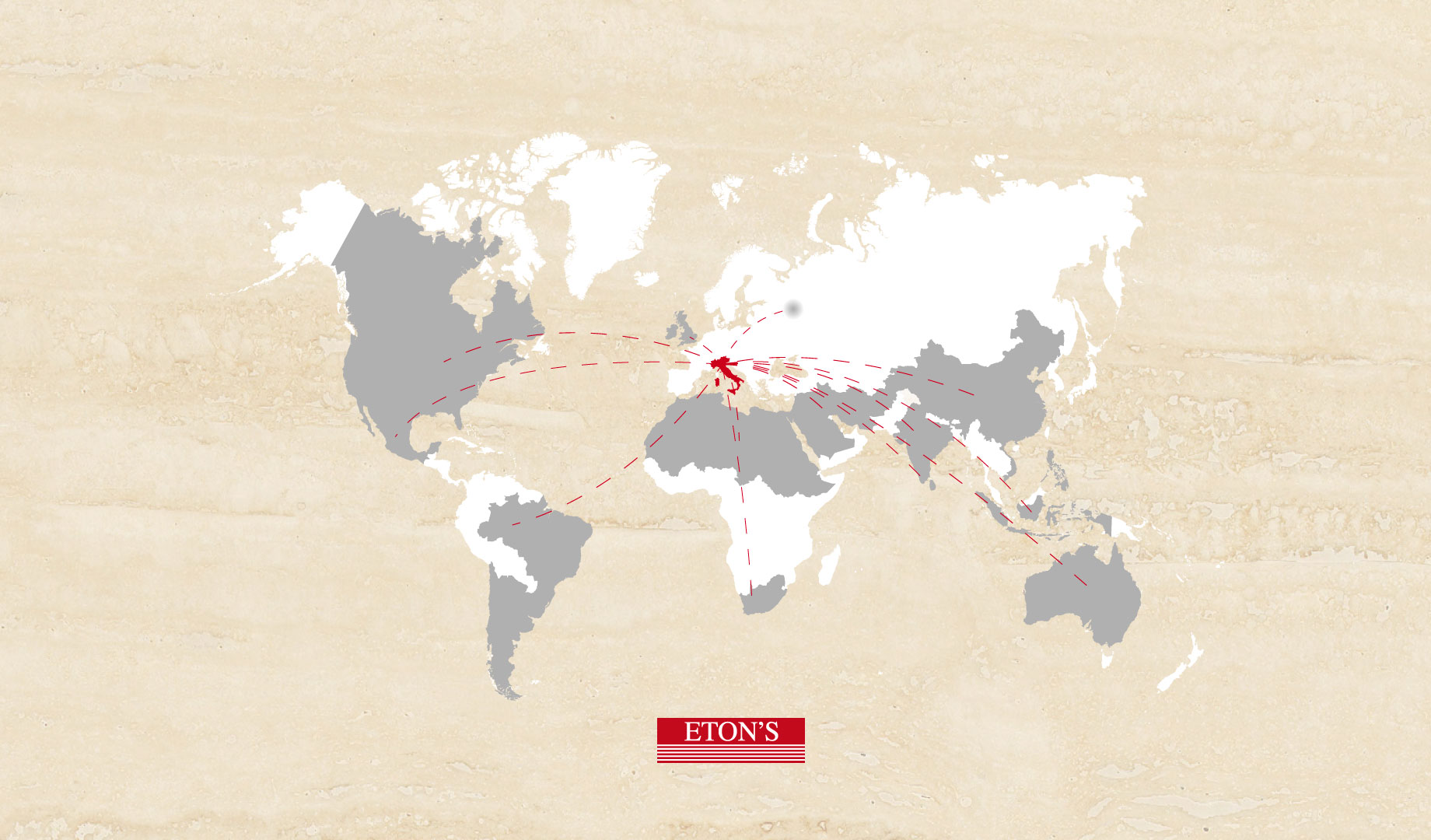 Eton's range includes: marble, limestone, granite, travertine, semi-precious stones, agglomerates and quartz supplied in both rough blocks or finished slabs and tiles.
Eton's is an exclusive supplier of some of the most prestigious and elegant types of marble and granite.